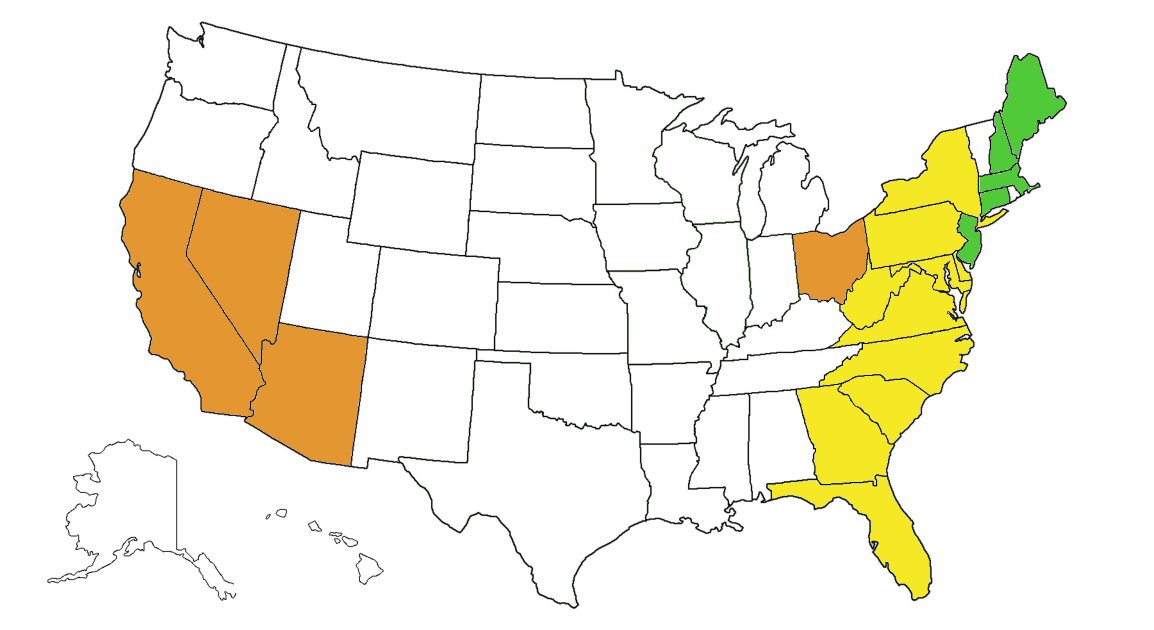 Some people collect state quarters; we're collecting state visits! Our only rule is that we don't count airport layovers as a visit to the state because you just don't get to see very much in an airport. Driving through on the way to a destination is 100% legit, though. Here's how we're doing:
Yellow means all seven of us have visited that state.
Green means Fred, Kim, B, and J visited that state before we adopted L, E, and H.
Orange are states that Kim and Fred have both visited, but the kids haven't.
So far, all of us have visited: Delaware, Florida, Georgia, Maryland, New York, North Carolina, Pennsylvania, South Carolina, Virginia, West Virginia
Our goal: Turn the map all yellow over the next nine years. We've got a lot of work to do!