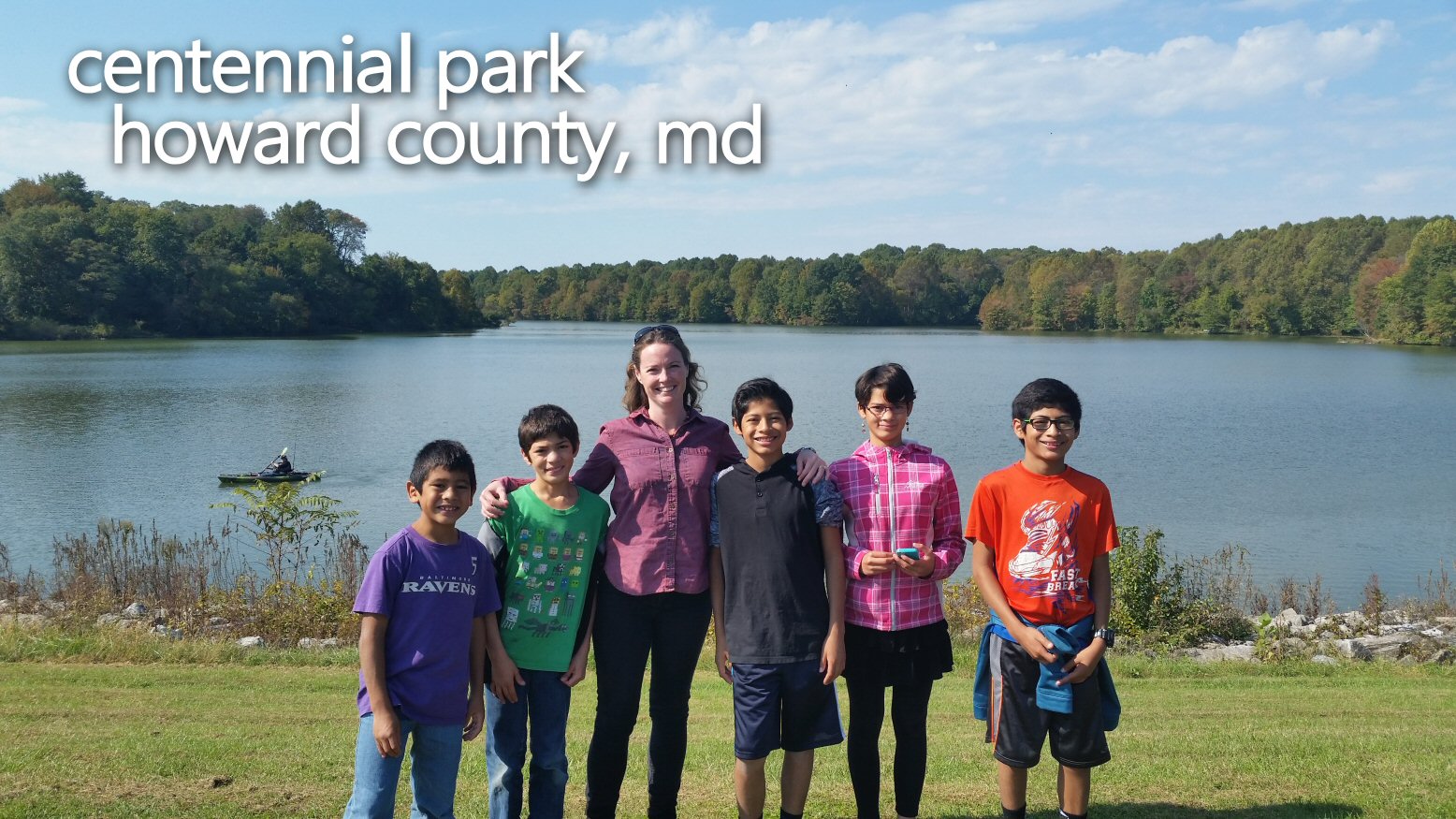 There is no community park in Maryland that Kim or I have logged more miles in than Centennial Park in neighboring Howard County, MD. Centennial Park is home to Centennial Lake, a man-made lake with a 2.5 mile wide paved track encircling it. Unlike most man-made lakes, Centennial Lake had no other purpose than to provide an enjoyable place for people to hang out – and the design has been a resounding success.
Centennial Park is perfect for walking and jogging as its moderately rolling hills provide good variation and regularly changing scenery. While biking is allowed on the trail, at only 2.5 miles long and considering the number of walkers, it isn't the best place to ride during the busy season.
On Wednesday nights in the summer, Centennial hosts free concerts ("Sunset Serenades") for the community in the lakeside amphitheater, which typically draws a pretty good crowd.
Our kids also love it because it hosts a number of Pokemon Go gyms and Poke Stops with plenty of Magickarp pokemon to be caught around the lake.
We regularly drop by after church to walk the loop, hang out at Centennial's giant playground, or just soak in the sun and enjoy watching people walking the trail. Even though J and B are getting a little too big for the playground, they humored us for this next picture.
Centennial Park Entrances
I had been visiting Centennial for more than five years before I realized there were four completely separate entrances to the park off of completely different roads. While each entrance does provide some path back to the lake, each also offers unique amenities. Here's the addresses and list of what's at each entrance, which we compiled by actually visiting them!
10000 Clarksville Pike, Ellicott City, MD 21042  (Main/South Entrance)
Closest Lake Access
Canoe / Paddleboat Rentals
Snack Shop
Amphitheater
Large Playground
Pavilions w/ Grills
4800 Woodland Road, Ellicott City, MD 21042 (East Entrance)
Lake Access Near the Dam
Pavilion w/ Grills
Beach Volleyball Court
Horseshoe Pits (4)
Tennis Courts (2)
Basketball Court
4651 Centennial Lane, Ellicott City, MD 21042 (West Entrance)
Lake Access Opposite the Dam
Tennis Courts
Basketball Courts
Soccer Fields and Baseball Diamonds
Small Playground
9801 Old Annapolis Road, Ellicott City, MD 21042 (North Entrance)
Skateboard Park
Outdoor Racquetball Courts
Baseball Diamond
Pictures from Around the Park